All cities and dates
European Outdoor Film Tour 2018/19
Paderborn
2018-11-27, 20:00
PaderHalle - Paderborner Stadthallen-Betriebsgesellschaft mbH Directions
Online not available!
Unfortunately, there are no more tickets available online for this event. Please get in touch with our local pre-sale partner.
Annotations
Tickets which will be sent by post (only within Germany) will not be shipped before 1st June, 2019.


Early Bird!
If you purchase your ticket until 30th June, 2019 you save the online system fee.
Our local partner / ticket agency
Der Outdoorladen

Seit 1987 leben wir "Der Outdoorladen, Wander- und Trekkingfreund", für die Leidenschaft am Outdoorabenteuer. Ob Klettern in den Alpen, Kanu fahren in Schweden, ob auf dem Rad oder zu Fuß – das Interesse an Bewegung und Liebe zur Natur lässt unser Team effizient zusammenarbeiten.

Wir haben unser Hobby zum Beruf gemacht und genau das zeichnet uns aus. Davon können sie sich in unserem Onlineshop, oder im großzügigen Ladengeschäft am Marktplatz mit Blick auf den Paderborner Dom überzeugen.
der outdoorladen Wander- und Trekkingfreund
Markt 4
33098 Paderborn
Germany
Directions via Google Maps

+49 52 51 / 2 31 60
www.deroutdoorladen.com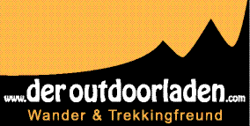 Venue
PaderHalle - Paderborner Stadthallen-Betriebsgesellschaft mbH
Heiersmauer 45
33098 Paderborn
Germany
Directions via Google Maps

+49 5251 103940
www.paderhalle.de

Doors: 19:30